Fintech & Mobile App Development
5 months ago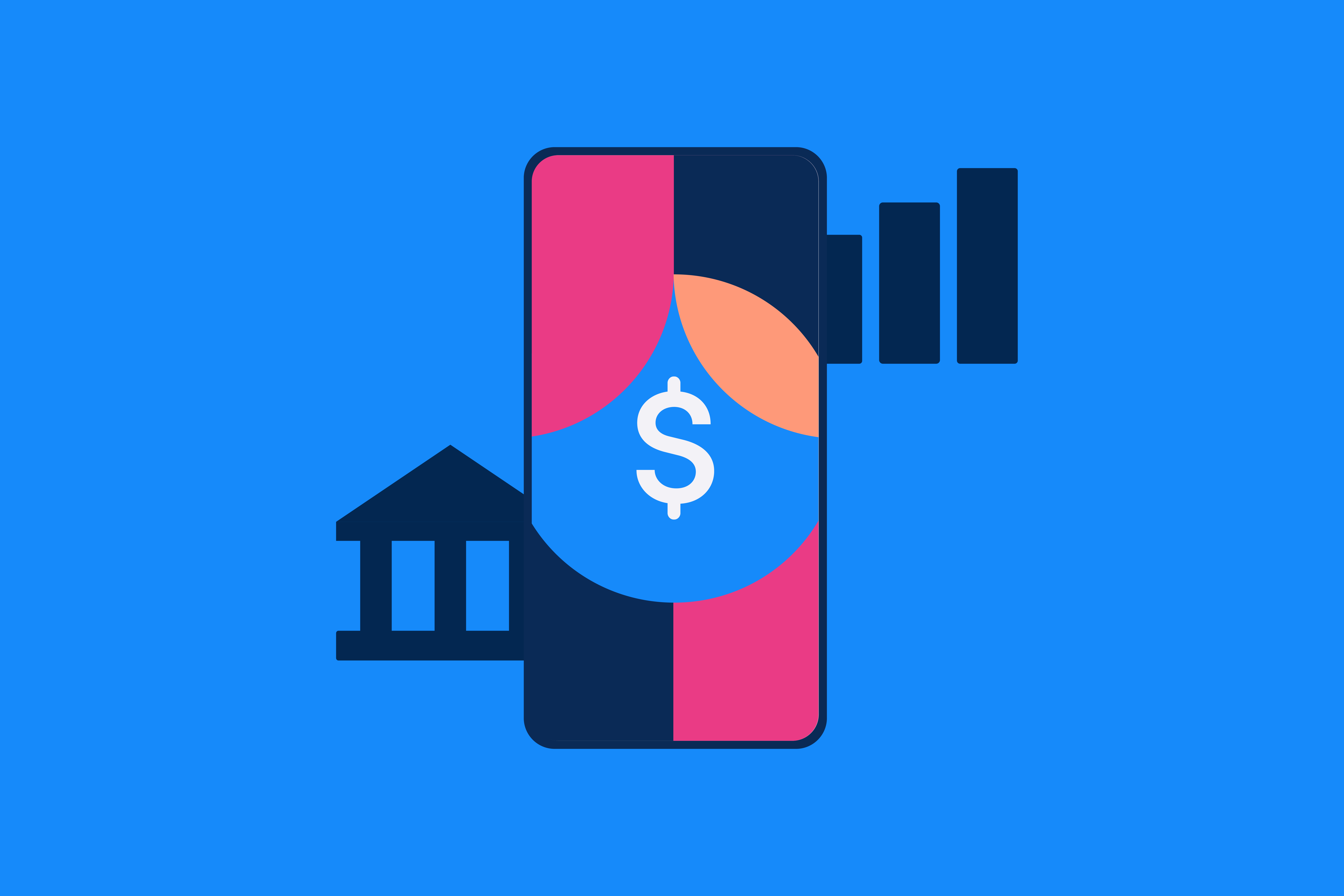 The umbrella term fintech is industry shorthand for "financial technology." Fintech references a wide range of applied science-driven products that are revolutionizing economic systems. Today fintech has an increasingly prominent role in a variety of financial activities, including banking, lending, trading, and payments. Advancements in both the fintech and mobile app development industries pave the way for digital products to lead financial innovation.
How has fintech impacted the financial sector?
Naturally, the development of technology to meet changing needs within the financial sector is not new. However, today's fintech is disrupting old systems at an extraordinary scale and pace. Fintech has rapidly integrated into daily life. This, combined with the ability of digital finance to level the playing field by providing more equitable access to services lead experts to consider the scope of change today to be characteristic of a revolution.
What's more, changes in consumer behavior resulting from COVID-19 have resulted in new possibilities for the fintech industry. Because individuals are not banking in branches as frequently, Congress is now considering whether technology companies should be granted bank charters to increase consumer protection. As fintech continues to gain momentum, we provide the following basic overview of the sector as it stands today.
What fintech trends should developers be aware of?
Fintech continues to shape e-commerce. The rise of internet buying and selling is due in large part to fintech services that provide secure online payment systems. Amidst a global pandemic, consumers are now making more internet purchases and becoming more reliant on delivery services than ever before. Online spending in the US grew by approximately 30% in the first half of 2020 alone. A key characteristic of this growth is greater adoption of online spending across all age groups. Changes in spending habits are likely here to stay even in a post-pandemic world, so companies that facilitate secure digital payment systems could be bigger players in the fintech space.
While Venmo became a verb in a pre-pandemic world, peer-to-peer (P2P) digital payment methods have become increasingly popular as consumers move away from both the hassle and potential for viral spread associated with the use of cash. A 2020 study found that customers were more satisfied with banks that could link accounts to P2P services such as Zelle, Apple Pay, PayPal, and Venmo. While our reliance on these services may be relatively new, apps that facilitate direct financial engagement among users will remain valuable even as constraints on physical proximity are relaxed.
New trends in the in-app purchase market have developed as a result of stay-at-home orders. A recent eMarketer study found that in-app revenue has been steadily increasing since 2019 and that this growth was accelerated in 2020. On the other hand, in-app advertising revenue decreased over the course of this same period. The need to find technological solutions accessible from home likely contributed to heightened comfortability in users purchasing app subscriptions. As a result, the number of apps using subscription models grew by approximately 40% in 2020. Recently, Google elected to push for a 30% cut of Android app purchases, causing more companies to reconsider how payment is collected. As in-app purchases become increasingly lucrative, developers need to be mindful of shifting payment model strategies.
Fintech is supporting the democratization of retail trading. Digital investment services have made it possible for novice traders to participate in and influence stock prices. This trend has only become more prominent as a result of individuals spending more time at home. Digital lending has undergone similar changes. Fintech was already expanding digital lending prior to 2020. However, the use of these services further accelerated due to the pandemic and consequential financial hardships.
What is innovative in fintech?
Customer success in fintech is highly dependent on data integration. Complex structural challenges include building APIs that seamlessly connect users, financial institutions, and developers, as well as providing valuable analytics. Companies that create novel approaches to successful API implementation and analytics generation are therefore driving innovation.
Developing white label products also provides a means for advanced data integration. White-labeling refers to products produced by one company and rebranded for use by other organizations. Since rebranded products are developed out of the innovations and extensive data already encapsulated in parent products, the labeling process will give consumers access to data-rich products that can help them make increasingly informed financial decisions.
Tools and forms that make complex financial processes more efficient will continue to set certain fintech products apart from their competitors. Apps that can, for example, integrate with numerous banks and perform currency conversions as well as automate time-consuming documentation processes appeal to many organizations. Products that dramatically cut back on resources will be met with high consumer acceptance and retention.
Fintech companies are turning to AI as a means to streamline processes and ultimately cut costs. One area where AI is taking hold is in credit decisions. Banks and credit lenders now use AI to better evaluate potential borrowers. AI is also facilitating innovations in risk management. The use of machine learning to make financial predictions is improving forecasting and evaluation. Integration of existing data results in increasingly exacting financial models. The potential of AI to radically pay off by conserving manpower will support ongoing transformation.
How can our leadership in the fintech space advance your next project?
Our leadership has the benefit of drawing on diverse experiences in driving digital finance innovation. For over five years, InspiringApps has worked with both startups and multibillion-dollar organizations to create data-driven transformations in fintech. The incorporation of cutting-edge capabilities into our digital products has allowed our clients to stand out in competitive markets.
A few of the innovations that have been built into our products and embraced by clients are:
Cloud-based AI that streamlines rote tasks
Integration of diverse data sources to improve decision-making among users
Rapid acceleration of financial document approval processes
The fintech and mobile app development services that we provide for top financial companies set a solutions framework for future advancements.
Do you have an idea for a leading digital finance app? Partner with us to utilize our expertise in fintech and mobile app development. We'd love to help your team develop a product that provides seamless data integration and facilitates positive, accurate financial decision-making experiences. Contact us today to learn more about how we can bring your idea to life.
Build a product that will delight your users & help your business thrive
We partner with inspired companies to create digital products that delight our clients' customers and improve business outcomes. We work with our clients to bring their ideas and dreams to fruition. And, our development process is guaranteed to get you to the finish line.