Learn How To Turn the Corner on Turnover in Tech
1 month ago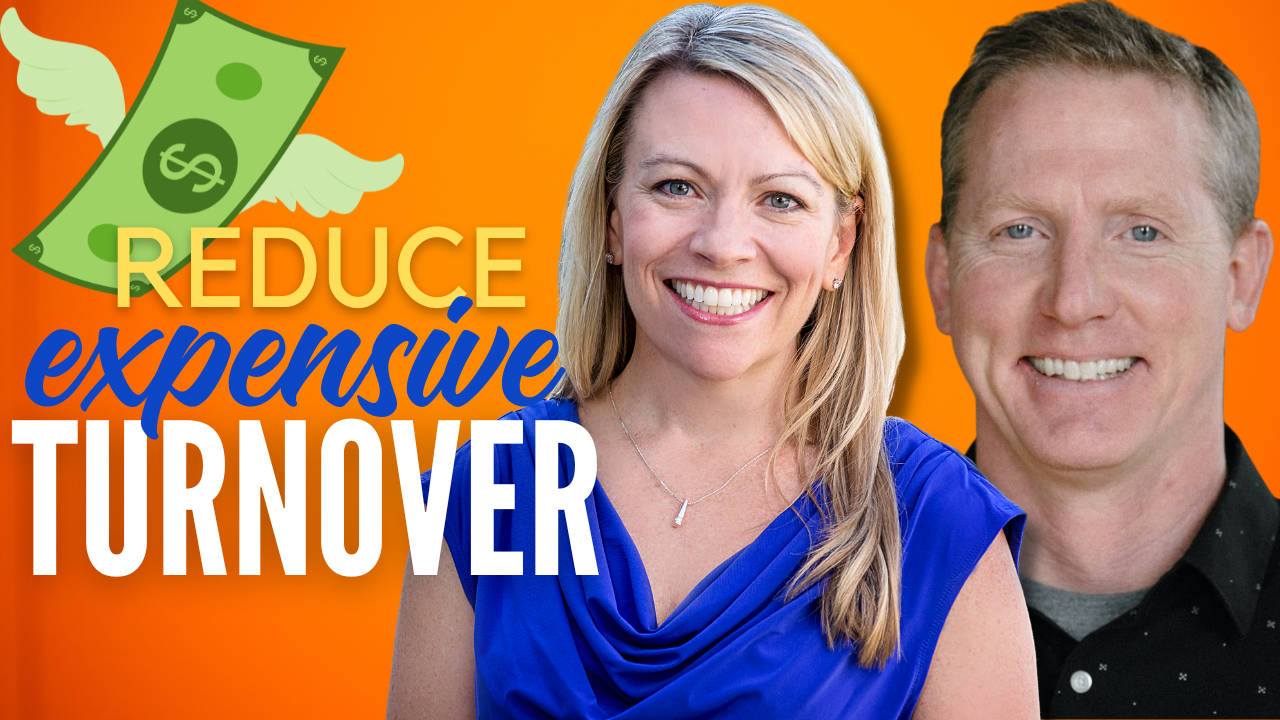 Many founders and entrepreneurs start their business because they have an itch to solve a problem, but they reach a point along the way where they're at a turning point. This is where most businesses fail unless they turn the corner. Every leader goes through humbling moments. These are the learnings that host Kendra Prospero unearths by interviewing seasoned leaders on the How I Turned the Corner Podcast.
Brad Weber, CEO and President of InspiringApps, joined the podcast to discuss turning the corner on employee turnover. Employee turnover is an important and often overlooked aspect of running a business, especially in competitive industries like tech. And every time there's turnover, there's cost—even in the best scenarios. In an inspiring discussion with Kendra, Brad shares his unique approach to keeping employees happy and turnover low.
Watch the Full Interview
Quote From the Interview
"Foundational for us is definitely respect and support for one another on our team. And that goes a surprisingly long way. And it's also not as common as I would have thought that it is, but that's really important to us. Everybody on the team is absolutely respected for their contribution, and we want to help them grow in the ways that make sense for them—whether that's technically or or to pick up non-technical skills that are important to them. We do all of that over the course of their career at InspiringApps."
—Brad Weber
About Kendra Prospero
Kendra Prospero is the CEO and Founder of Turning the Corner, LLC. For over a decade, Kendra's career has been all about creating healthier and more rewarding work environments. She helps people connect to work they love, while transforming workplace culture to retain top talent, increase productivity, and build confident leaders. She has served hundreds of clients in revamping their corporate cultures, revitalizing their recruiting and helping them retain their people. Her clients include Google, Infusionsoft, Ricoh USA, Project Management Institute, Galvanize, Boomtown, SurveyGizmo, and SHRM Colorado.
About Brad Weber
Brad Weber has more than 25 years of software development experience. Brad received his MBA from the Leeds School of Business at the University of Colorado and spent several years with Accenture before striking off on his own adventures, including the successful founding of four different technology companies. With a passion for software artisanship, Brad founded InspiringApps to build a team that could tackle larger app development challenges than he was able to handle on his own. His leadership creates an environment where the most innovative digital products continue to come to life.
About InspiringApps
App development that makes an impact. InspiringApps builds digital products that help companies impact their employees, customers, and communities. Yes, we build web, mobile, and custom apps, but what we offer is something above and beyond that. What we offer is inspiration. Our award-winning work has included 200+ apps since the dawn of the iPhone. Our core values: integrity, respect, commitment, inclusivity, and empathy. Our guarantee: finish line, every time, for every project. Get in touch at hello@InspiringApps.com.
Say Hello on Social
Tune in for expert insights.
Join our live webinars featuring the CEOs of Brain+Trust and InspiringApps. Stay ahead of the app development and data curve, and be a part of the conversation with our experts.