Practice Creativity to Inspire Creativity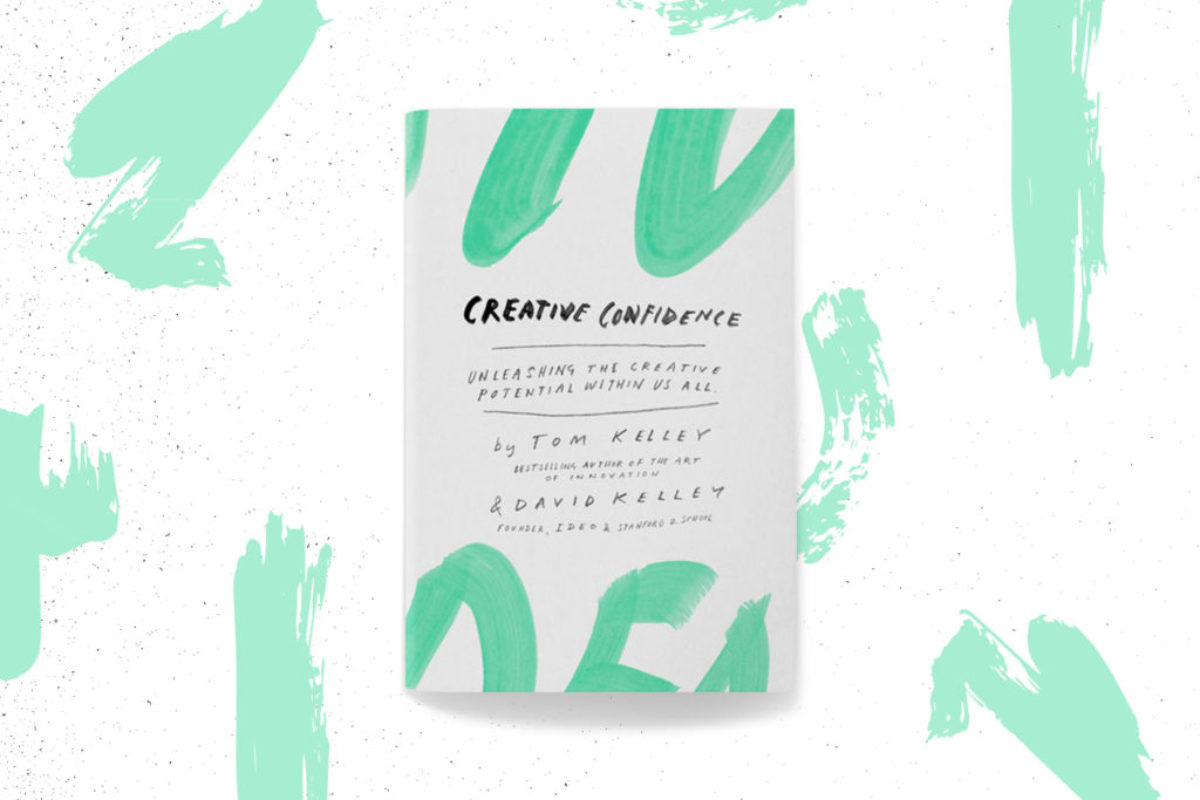 Creativity, according to dictionary.com, is the "ability to transcend traditional ideas, rules, patterns, relationships, or the like, and to create meaningful new ideas, forms, methods, interpretations, etc." Creativity generates jobs, drives economic growth, and forges new industries. It's a highly regarded skill, but often only attributed to entrepreneurs, innovators, and change makers.
A creative-minded team of brothers, David and Tom Kelley, would like to change that perception. David is the founder of the Stanford d.school and the well-known design firm IDEO, where Tom is a partner. They are authors of the book Creative Confidence, written in part "to help individuals and organizations unleash their full potential – and build their own creative confidence." The Kelleys argue that everyone has a creative side, even those who claim not to, but not everyone has the courage to be creative. They believe that creativity can be nurtured and mastered, but that we are constrained by the fear of failing.
In the book, the Kelleys share a story about students in a pottery class who were divided into two equal groups. The first group was told they would be evaluated on the quality of a single clay pot at the end of the session, while the other group was told their evaluation would be based on the total number of pots they created. The students in the first group labored and researched to craft a single perfect pot. The students in the second group quickly crafted pot after pot after pot. At the end of the class, "the best pieces all came from the students whose goal was quantity, the ones who had spent the most time actually practicing their craft."
Our takeaway from this tale is simply to get started. Create, create again, make a change, and create again…even if you fear you might not be ready. The authors recommend building a high tolerance for failure. They write, "If you want more success you have to be prepared to shrug off more failure." The book emphasizes prototyping, iterating, getting user feedback early and frequently, and focusing on the people you are trying to help. InspiringApps believes in the practice of iterations and frequent user feedback. We've been following these principles in our work with customers for many years based on Eric Reis' advice in Lean Startup. But we wanted to increase our focus on the people we are trying to help, in more creative ways, with the mobile apps we build. One way we decided we could better embrace our creative side was to change the way we complete our discovery process.
A discovery session is the first step in our development process, and it aims to understand the product vision through detailed discussions about the client's idea and objectives. These sessions are typically led by a project manager and a designer. In a recent session, however, we chose to share the responsibility among the many talented people on our team. We held a discovery session for a client with five people on our team with varied backgrounds, skills, and experience. By tapping into the power of that diversity, we were able to come up with a creative solution that met our client's objectives – a solution that likely would not have surfaced with only one or two people in the room. Instead of asking only our designers to handle what could be seen as the creative process, we shared that work and the outcome was better. By using the main principle from Creative Confidence, that everyone can be creative, our end result was stronger.
We are also interested in, and look forward to, using other tools in the book, specifically the tools that will help us to take action and craft our first of many clay pots. The authors state that creative people act upon their ideas to make them come to life and suggest some "action catalysts" such as:
Get help. Find someone to share the load and see what that person comes up with. We did this by including some team members not typically involved at the beginning of the process.
Gather an audience. Find someone to listen and speak your ideas out loud to get the creativity flowing. By having a bigger audience for our discovery process, the creativity flowed for much longer. Our scheduled 90-minute meeting stretched for an extra hour because we had so many good ideas to discuss.
Lower the stakes. Creativity halts when you believe that a decision is "so important that everything hinges on it." Discuss as many ideas, good and bad, to spark new ones.
Creative Confidence also includes tips for sparking creativity when the ideas aren't coming. These tips include empathizing with the end user, conducting field observations, and asking a series of "why" questions.
This book affirmed our belief that taking action early and iterating often is the key to high quality. Having opportunities to refine and make adjustments is far better than pouring everything into the "one shot" that success is riding on. The book also helped reinforce the fact that everyone on our team is creative and brings unique perspective to challenges we face. Tackling a new challenge with a diverse group of talented individuals is not only fun, it produces better results.
If you're interested in hearing about technologies, innovations, and other thought leadership that impacts mobile strategy, we encourage you to sign up for our monthly email.
Blog Categories
App Design
App Development
Business & Strategy
Client Projects
Events
InspiringApps News
Mobile Industry
Technology