InspiringApps Featured With Other Colorado Tech Leaders in Discussing Retention Strategies
10 months ago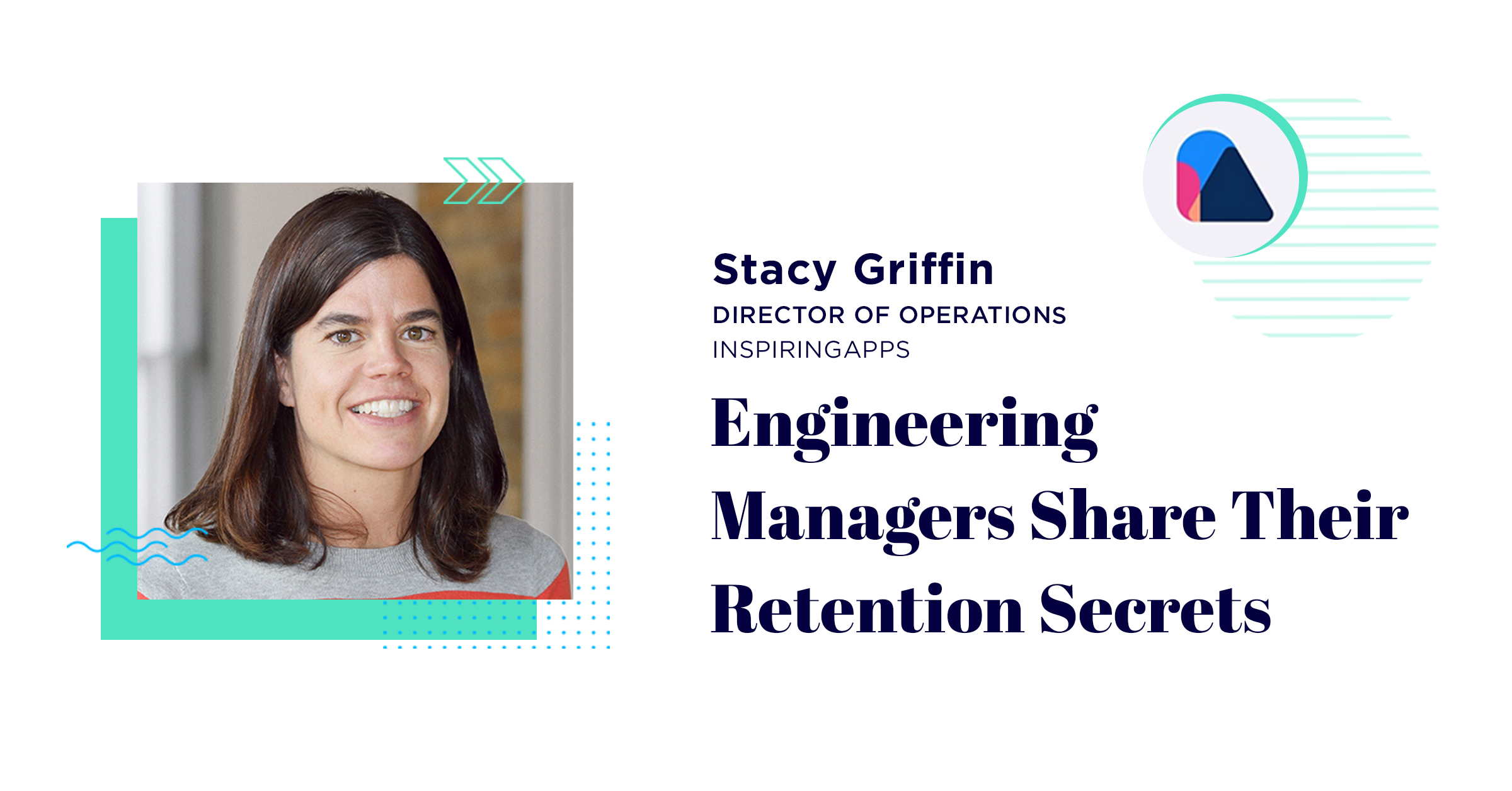 Boulder, CO—InspiringApps' Director of Operations, Stacy Griffin, joins thought leaders from top Colorado tech companies Tipico, Ball Aerospace, and SumUp to shape the conversation around retaining engineering talent, in this new article from Built In Colorado.
InspiringApps' Value Proposition: Boasting a portfolio of more than 200 apps developed, InspiringApps helps brands design and develop mobile, web, and customer apps and software solutions. Engineers come to InspiringApps for the diversity of clients, collaborative team atmosphere, and attractive benefits package. Engineers build things from the ground up, nimbly and efficiently, and build products that scale to handle thousands of daily users. InspiringApps benefits and perks stand up against any size company. Our employees feel valued because of the compensation packages we provide.
How We Collaborate: At InspiringApps, we have fine-tuned our tooling and process to provide straightforward means for collaboration. We work 100% remotely, but that doesn't mean we work alone. Our transition into a remote workforce spanning time zones has been smooth. It has allowed us to attract top engineers no matter where they live. Who we work with makes all the difference, so our teams care deeply about who we hire. We take who we hire very seriously and are even more serious about retaining those people once they are at InspiringApps.
What Retention Means To Us: We know there is always room for improvement, and we get excited when we have the opportunity to try something new. Open discussion and team feedback around new ideas or initiatives are encouraged. Our annual Great Place to Work survey enables engineers to voice their opinions anonymously. We use the data we collect to make improvements. Engineers enjoy the variety of work we offer at InspiringApps and our dedication to improving.
Get expert insight sent straight to your inbox
Design and build better apps with practical and inspirational tips! Join the InspiringApps Community to get knowledge, people, and news emails geared to help you succeed in digital product development.