App Integration for a Better Fintech App
6 months ago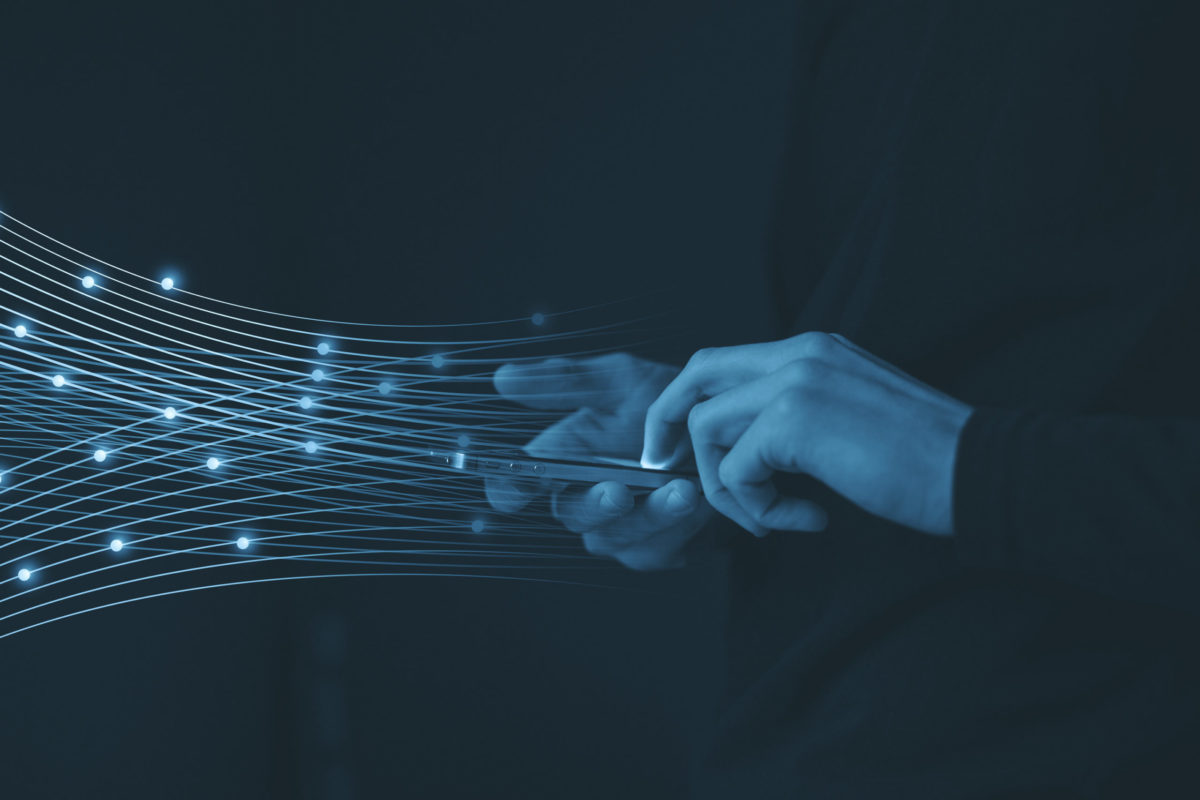 App integration refers to the process of merging the resources or capabilities of independently designed applications. In a previous post, we discussed how to build apps that interface with others.
Technology continues to revolutionize the financial sector. As such, consumer demand for smarter, more all-encompassing fintech products is also on the rise. App integration in fintech will play a key role in the addition of new solutions to the existing financial infrastructure.
The following areas will continue to undergo advancements in app integration in order to deliver better fintech products.
Security
As users become increasingly dependent on fintech apps for banking and other financial services, security is an obvious concern. Consumers are moving away from physical currency in the wake of Covid-19.
Peer-to-peer (P2P) payment apps such as Venmo and Zelle are becoming more commonplace. Yet, P2P apps have fraud rates that are an estimated 3 to 4 times higher than traditional payment methods. App integration in fintech provides a means to protect consumer financial information.
One of the ways privacy protection can be achieved is by integrating multi-factor authentication (MFA) into fintech products. Email verification and fingerprint biometrics are common MFA features. A 2020 study found that MFA can prevent cyber-attacks in 99.9% percent of cases.
Experts also recommend prioritizing early and frequent security testing when developing integrated products. This method can be challenging given today's fast-paced software development life cycles but is worthwhile in the long run.
Privacy Regulations on Data Sharing
By limiting data sharing, privacy laws restrict the ability of financial institutions to work together to prevent fraud. As a result, tech companies are relying on cutting-edge data integration techniques to develop new ways of preventing financial crime.
Duality Technology is using homomorphic encryption (a form of encoding that allows computation to be performed on encrypted data) to give teams the ability to query each other's data while still keeping sensitive information protected. This capacity improves app integration without violating privacy regulations.
LeapYear is revolutionizing app integration in fintech by using differential privacy (a technique that involves adding noise to datasets to improve security) to reduce data siloing in financial sectors including retail banking and hedge funds. LeapYear's financial data market technology can be integrated into other software products using the company's API gateway.
Data Integration
One-Stop-Shop User Experiences
Consumer preference for faster, simpler fintech products over in-person banking is on the rise. A related outcome is a need for products that provide a variety of services in one place. In order to accommodate this demand, multiple datasets and capabilities must be seamlessly integrated into digital products.
Black Knight is a leader in the race to condense financial services related to the homeownership lifecycle into one integrated system. MReport recently included the software, data, and analytics solutions provider in its Top 25 Fintech Innovators. Black Knight's transformative technology includes:
Responsive design that lets homeowners access crucial data from a mobile app or laptop
Cloud-based AI that automates repetitive, time-consuming tasks
Real-time document review and feedback
By merging decisions that were once siloed, data integration in the homeownership life cycle creates new possibilities for innovation.
Other Innovators in Data Integration
Plaid is driving change in app integration in fintech by consolidating financial data from multiple sources, giving developers the ability to create a single app that embodies a wealth of information.
One product that has leveraged Plaid's integrated transactional data is the shopping rewards app Drop, which gives users the ability to automatically earn rewards from a variety of brands by linking their debit and credit cards to the app. Access to shopping rewards programs has traditionally been scattered. Brand-specific loyalty programs, online links, and corporate determinations on standardized offerings all influence customer rewards. Drop gives users the ability to sidestep multiple processes and instead access rewards in one place.
Another company that is using app integration in fintech to consolidate support services for a wide range of financial decisions is NerdWallet. NerdWallet doesn't separate financial services by sector (for example, investing, insurance, and mortgage lending). Instead, NerdWallet provides data-driven technology that helps users make more informed financial decisions about a variety of money matters.
Artificial Intelligence
AI & Personalization
Fintech innovation creates the potential for artificial intelligence (AI) to improve predictive analytics and make some jobs obsolete. App integration in fintech produces more data about customer interactions. This impact in turn creates the potential for developers to use AI to deliver more personalized user experiences.
As some of the most popular digital services become hyper-personalized (Amazon Prime and Netflix are good examples), consumers will also expect greater personalization in fintech. Studies show that users will also share more information with tech companies that offer a more personalized experience. Therefore, tech companies that incorporate AI-driven personalization into their fintech products will set themselves up for ongoing growth and transformation.
One organization that is capitalizing on this trend early is Envestnet. The Chicago-based company has partnered with several financial institutions to develop a multi-portal platform. The platform lets advisors deliver more personalized insights to their clients.
AI & Automation
App integration in fintech makes it possible for AI to better support the needs of both consumers and businesses. Data integration supports the automation of certain financial services. This shift contributes to greater customer engagement and satisfaction without the expense of hiring additional employees.
The technology company Abaka recently developed an AI chatbox that financial firms can integrate into their existing products. The chatbox can also be used alongside other Abaka products, such as the tech company's personal finance management tool. The tool may cut down on the resources needed to train customer service teams. It may also improve security by limiting human involvement in users' finances.
We Can Help
Our team has been at the forefront of innovations in both app integration and fintech. As technology continues to reshape the financial sector, there are plenty of opportunities to influence an evolving market. Contact us today to learn more about how we can help you bring a cutting-edge fintech product to life.
Build a product that will delight your users & help your business thrive
We partner with inspired companies to create digital products that delight our clients' customers and improve business outcomes. We work with our clients to bring their ideas and dreams to fruition. And, our development process is guaranteed to get you to the finish line.