What are the best fintech apps?
4 months ago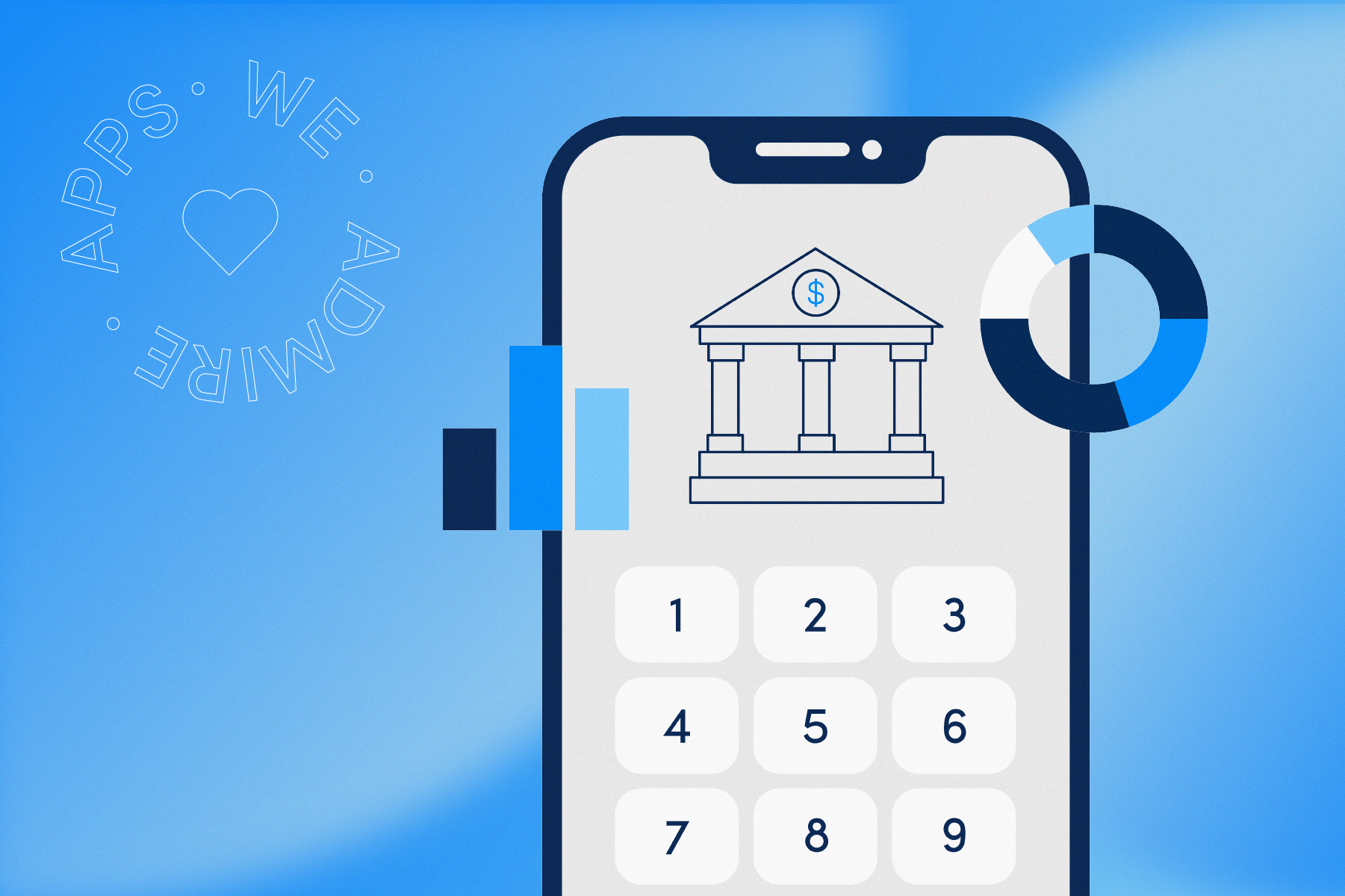 Not long ago, the idea that a financial customer preferred to never speak with a human being seemed questionable. But today, both tech-savvy startups and traditional financial institutions have fully embraced it. We're talking about fintech, which has rapidly integrated into daily life—so much so that a trip to the bank, for example, can feel like going to the principal's office.
Fintech apps are innovating at such an unprecedented pace that it can be hard to keep up with. Advancing tech in day-to-day finance means applying everything from cloud-based computing to AI to create increasingly digital financial experiences. With consumers hungry for digital options, it's become a very crowded marketplace.
We're looking for the cut above the rest. Not every fintech app can stand out as being one that both transforms user experiences and helps improve people's lives (the kind of fintech app we like to build). In this article, we've selected the top 5 best fintech apps we admire. In no particular order, here's the list.
Best Fintech App for Banking & Investment: Betterment
Betterment is the biggest independent digital investment advisor in the US and a smart money manager. Betterment serves one purpose: to help you make the most of your money. A low-cost, automated investment service combined with an easy-to-use interface, Betterment's mission is to make investing accessible to everyone. And while Betterment serves every financial need from checking to investing, cash reserve, and retirement, key features we admire are its socially responsible investment capabilities.
Do you want to impact climate change or social issues? With Betterment, you choose how your money will make an impact. Portfolios make it easy for you to invest in alignment with your values. You can support companies that:
Impact climate change through lower carbon emissions and green projects
Impact society through working toward minority empowerment ($NACP) and gender diversity ($SHE)
Impact the world more broadly through exchange-traded funds that consider all environmental, social, and corporate governance elements like lower carbon emissions, ethical labor management, and greater board diversity
In AltFi's interview with Betterment CEO, Sarah Levy, Levy says, "Fintech is well known for being more male and more white." Clearly, Betterment is making inroads with the launch of an industry-wide Fintech Equality Coalition addressing that and its own platform's portfolios targeted toward minority empowerment and gender diversity.
Best Fintech App for Insurance: Lemonade
If the insurance industry was ripe for disruption, Lemonade found the fruit. Powered by tech and driven by social good, Lemonade offers many flavors of insurance that you can buy using bots—not brokers. Anyone can be insured including rentals, homes, cars, pets, and people (term life).
Want to reverse the traditional insurance model? Lemonade is an insurer that treats your money like it's yours. Eliminating the middle man and using a flat-fee model means that after paying claims, Lemonade can give back to causes you care about.
How does Lemonade's giveback program work? When you get a Lemonade policy, you choose a nonprofit you care about. On an annual basis, Lemonade gives back up to 40% of that unclaimed money from policyholders who chose that cause to the nonprofit. According to Lemonade, in 2021 the giveback totaled over $2 million dollars.
Lemonade is a Public Benefit Corporation and a Certified B-Corp. Award-winning, Lemonade has been named Best Renters Insurance by Forbes for hard-to-find coverage.
Best Fintech App for HR: Catch Benefits
The concept of how we work is changing with the rise of the gig economy, and yet the needs of gig workers are often overlooked. Catch Benefits aims to change that by leveraging the power of fintech to support human resources.
Catch Benefits sells health insurance, retirement savings plans, and tax withholding directly to freelancers and contractors or anyone who is uncovered. The Catch Benefits app helps gig workers with withholding taxes, retirement planning, and health insurance, providing expert advice no matter how or how much income workers earn.
Because of the gap in health insurance for gig workers, we're most impressed by this feature of the app. Catch Benefits contains health explorers that let gig workers compare plans from insurers. It's the first of its kind to focus so heavily on freelancer benefits.
In speaking with Tearsheet, CEO Kristen Anderson says, "Our users tend to have complex income stories, and need an ability to automate their taxes, get their retirement in order, and most importantly, access that high quality health insurance that so many of us depend on here."
Best Fintech App for Families: Goalsetter
If parents are banking digitally, where are their children learning to balance a checkbook? Wealth is built up over generations, and so building the right habits early is an important lesson.
Goalsetter is a financial literacy and planning platform, savings account, and debit card designed for users of all ages. The app's mission is to get every family in America saving. Goalsetter provides families with tools to build up savings, setting it apart from the average saving app and offering more than a debit card designed for teens.
While the kid in all of us might groan to think we'd need to complete a financial quiz to get our allowance, Goalsetter's educational features are centered around memes and gifs that keep kids entertained as they learn. And the social saving features mean that everyone in the family can contribute to big goals—parents and extended family can auto-save too.
Given all these great features, it's not surprising that Goalsetter was a 2022 winner of the FinTech Breakthrough Award for "Best Personal Financial product."
Best Fintech App for Women: Ellevest
Gender and equality are often discussed when it comes to pay. But how does gender impact investing? Using the latest fintech, the innovative Ellevest became the No. 1 investment app for women by recognizing gender in its investment algorithm.
Ellevest is a digital investment platform designed specifically for women. It creates customized investing plans based on personal goals, such as early retirement or starting a business. The app takes into account what impacts and matters to women, like longer life expectancy and salary peaks earlier in their careers.
According to Wallstreet veteran CEO Sally Krawcheck, in an interview with CNBC, "Whereas men feel empowered when it comes to money, women feel disempowered and feel scarcity and shame." It's humbling to think fintech can change that. At InspiringApps, we applaud apps that empower others: apps like Ellevest.
Concluding Thoughts: The Best Fintech Apps
There are so many fintech apps we could include on this list: apps like Acorns, Chime, Revolut, Mint, and Robinhood are popular and well-loved. We looked for apps that we admire for both their transformative impact and their ability to do good in the marketplace, and in fintech today, this could be a much longer list.
At InspiringApps, we also specialize in apps that transform and make an impact. Are you ready to build the next best fintech app? Check out our other resources on fintech below:
Make an impact through mission-driven digital products
When our employees are inspired to do their best work, our company feels the impact. And when the projects we build inspire our clients, their communities can be equally impacted. We're proud to share projects that impact our clients' communities, businesses, and bottom lines.