 The Idea
Research shows the enormous benefits of exercise for people living with and beyond cancer. Our client, Anna L. Schwartz, PhD, FNP-BC, FAAN, world-renowned cancer and exercise oncology pioneer, partnered with InspiringApps to create an app to help bring custom exercise programs to cancer patients and survivors.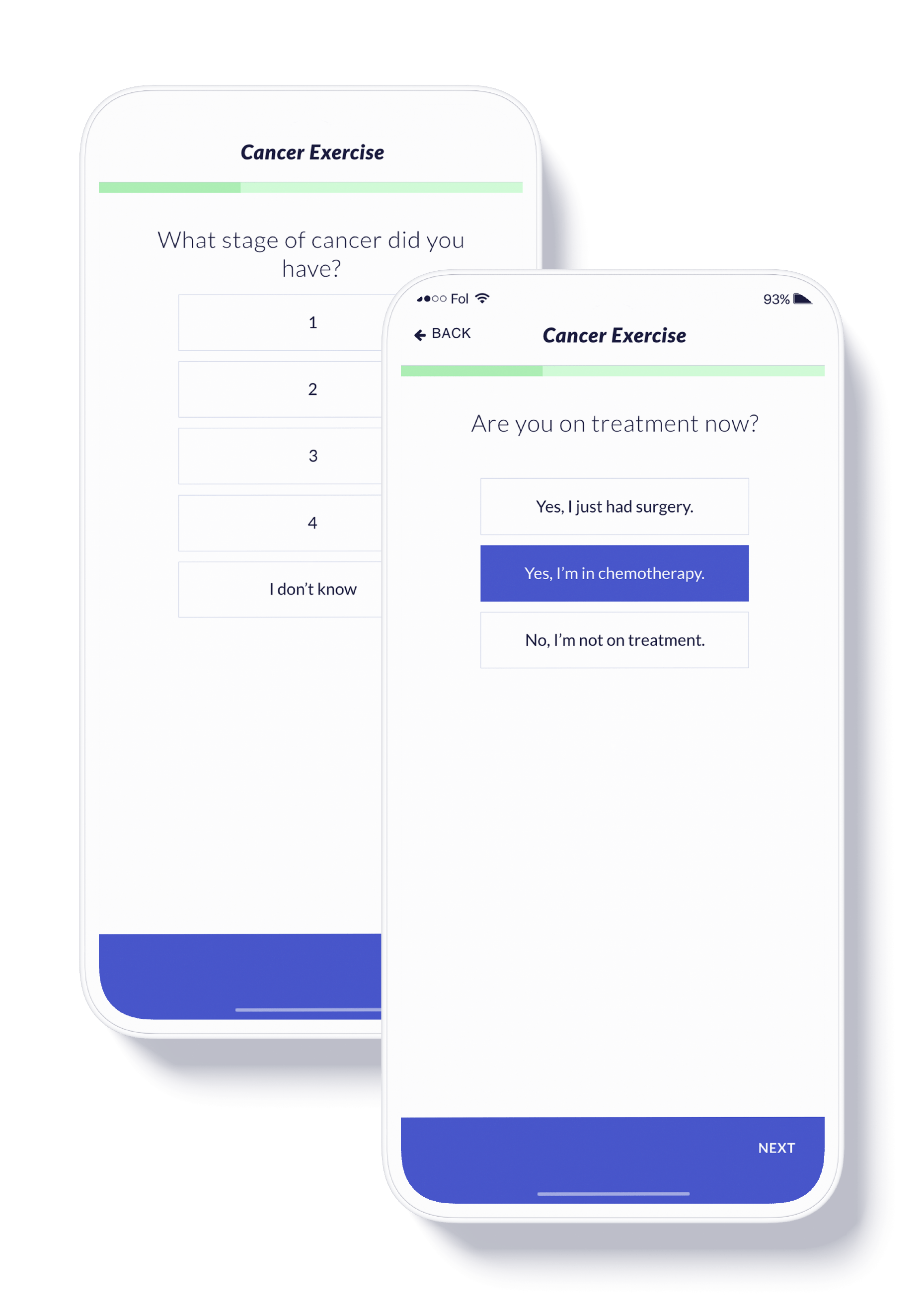 Long Awaited & Unique
The Cancer Exercise app is the first mobile exercise app for iOS designed specifically for people living with or beyond cancer. The app is also unique in that the workout program is based on scientifically sound guidelines for cancer survivors following the American College of Sports Medicine. The app makes available an exercise program that evolved through years of research with cancer survivors during and after treatment. It helps cancer survivors of all ages, levels of physical condition, types and stages of cancer, and types of treatment to improve their health.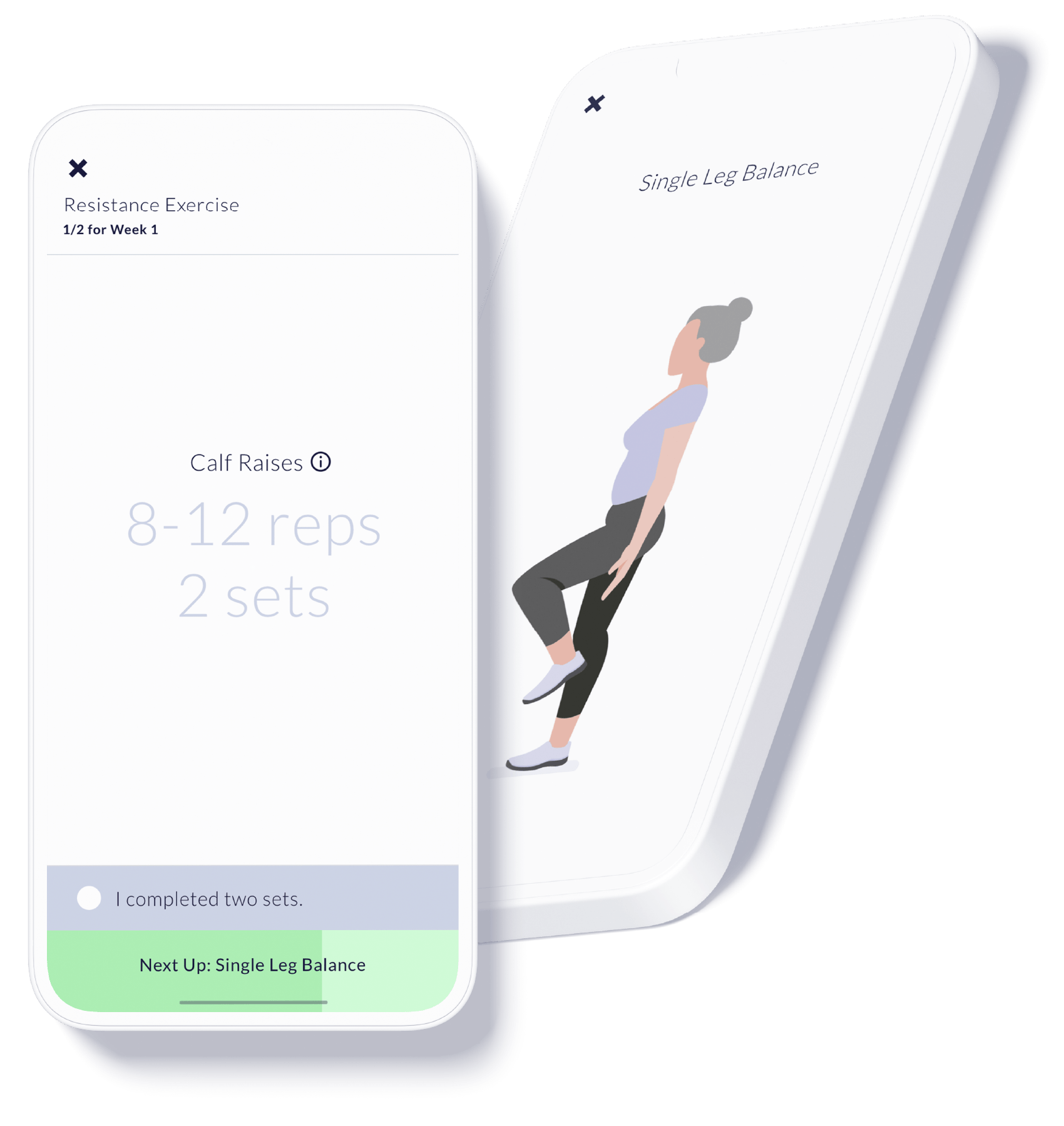 Custom Guidance
The app provides individual exercise prescriptions through a custom exercise program tailored based on daily fatigue, current treatment, treatment type, and more. Whether you are new to fitness or a hard-core exerciser, the app guides you through every step of aerobic and resistance exercises to make exercise part of daily life. Guided exercises lead you through your custom program with detailed descriptions and visuals for each exercise and difficulty level.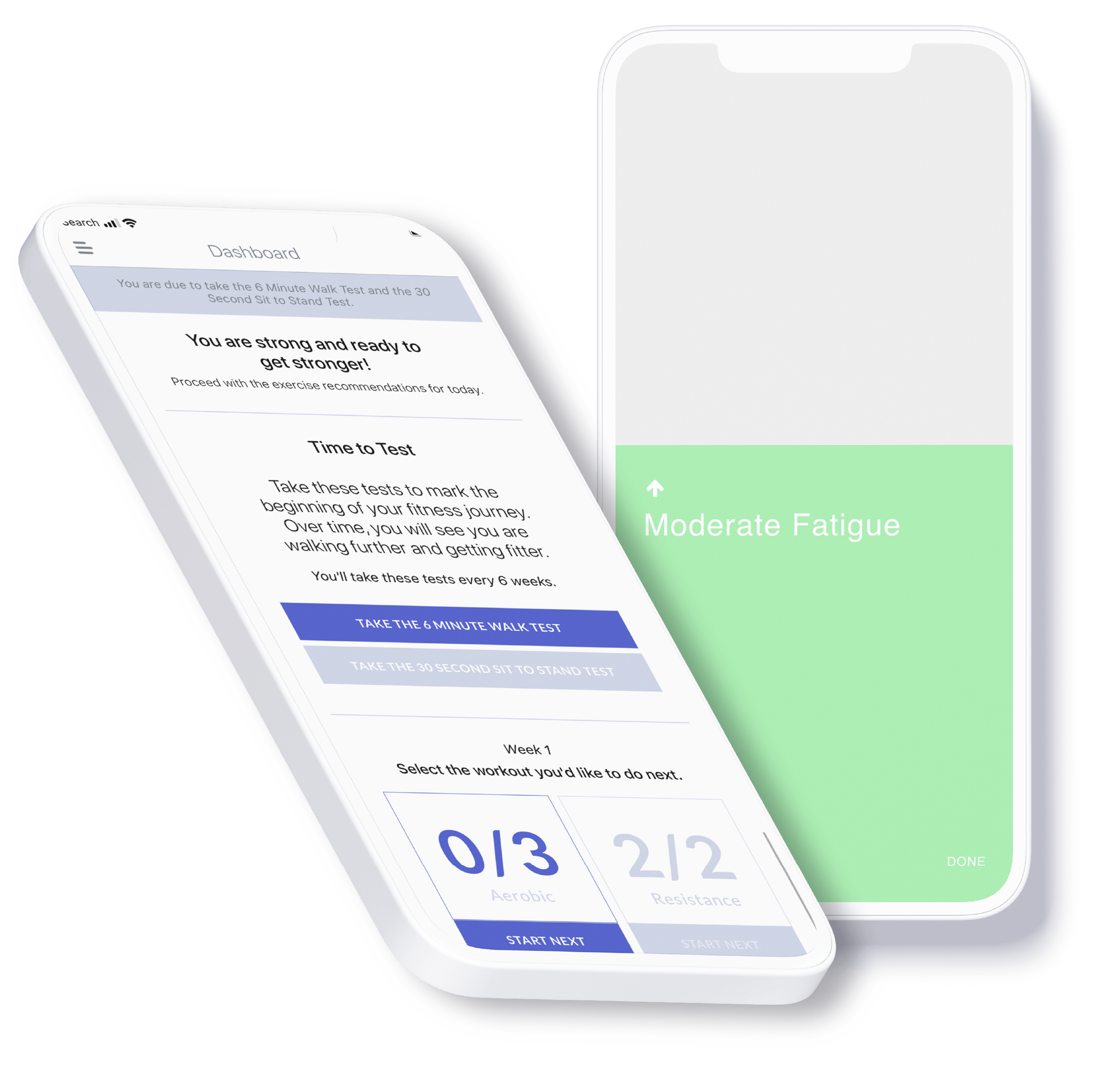 Adaptive & Easy To Use
To get started, you'll provide a brief history, rate your fatigue, and complete two quick tests. Then you're ready to begin your individualized exercise program. The app dynamically adapts to your current physical state as you go. You can track your progress on a daily dashboard that provides check-ins, encouragement, and recommendations. Rate your fatigue to adjust exercises in length and intensity so that exercise is tailored to you. Get focus and guidance to gain strength and agility.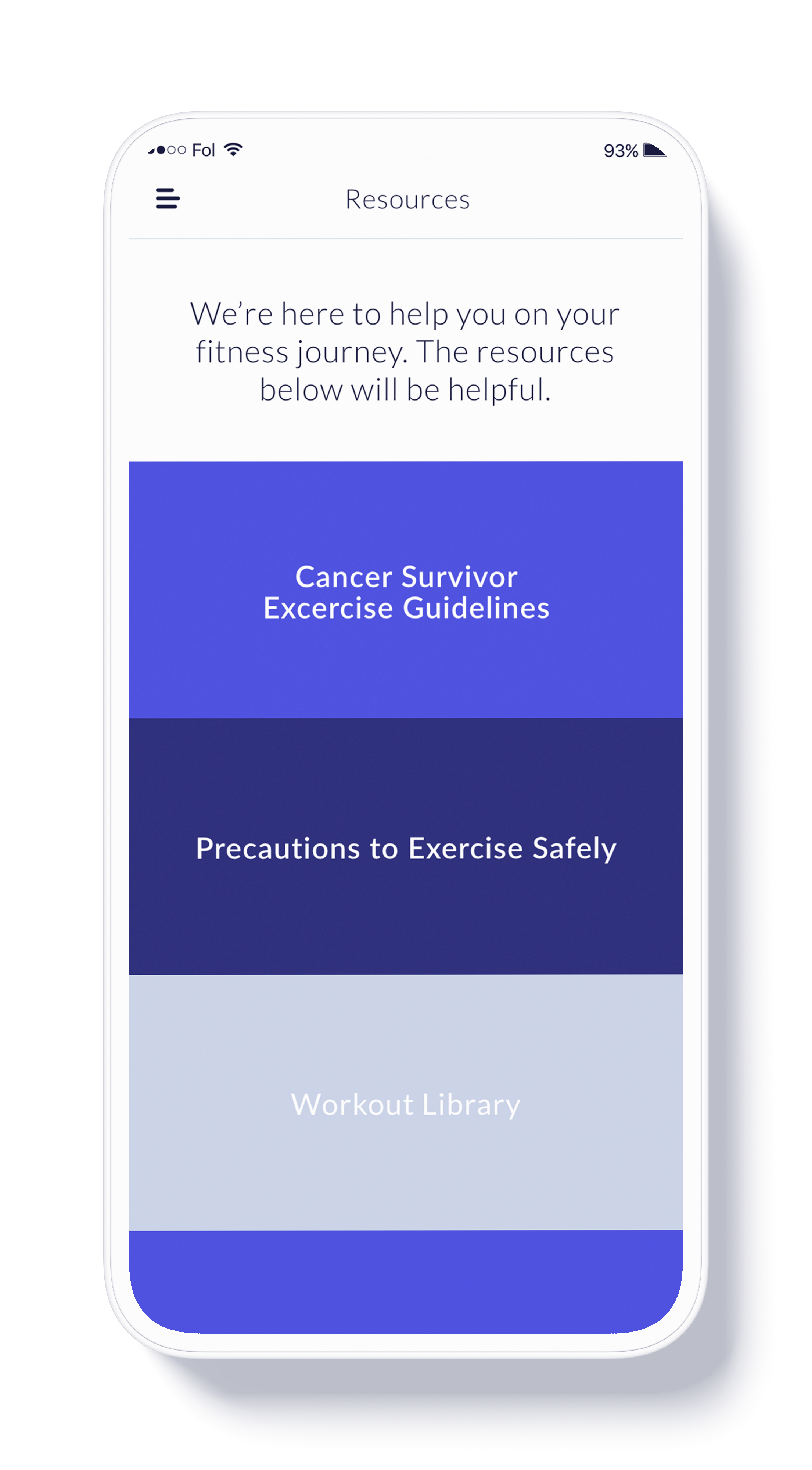 Lifestyle Changer
This exercise program helps people make a positive change in their life. The step-by-step program guides participants to become more active, leading to less fatigue, more energy, and improved physical and emotional health. The app was nominated for a Best Mobile App Platinum Award in 2020 and won an AVA Digital Gold Award in 2021.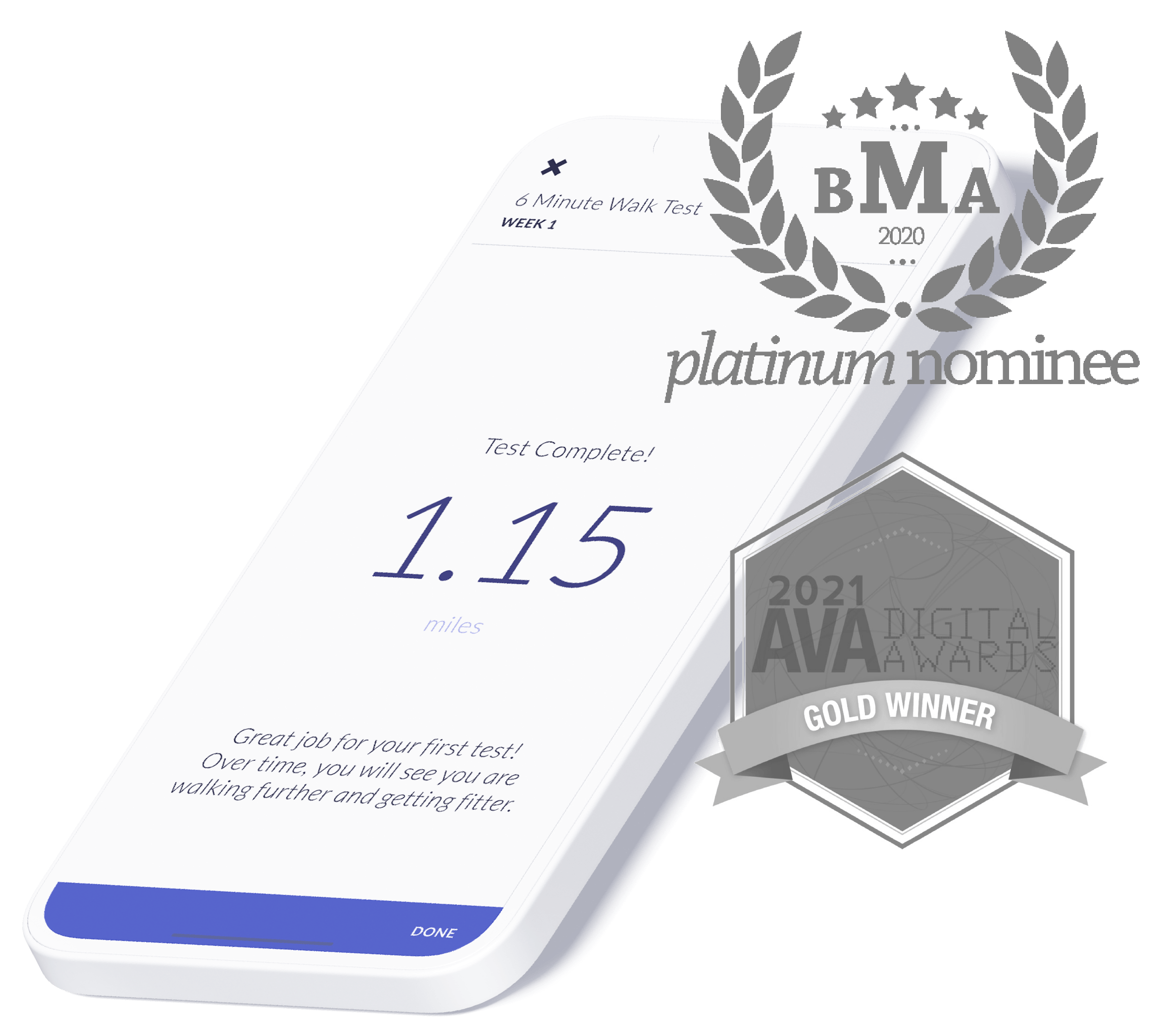 "Anna's research-driven program provides the backbone of each workout while factors like energy levels, time since last workout, time since last treatment, and ongoing fitness testing provide the user with the best chance at regaining their strength during and after the trying times of cancer recovery." —Will Helling, InspiringApps Lead iOS Developer
Ready to get started on your own project?