InspiringApps Shares Advice for Women Managing Tech Teams
7 months ago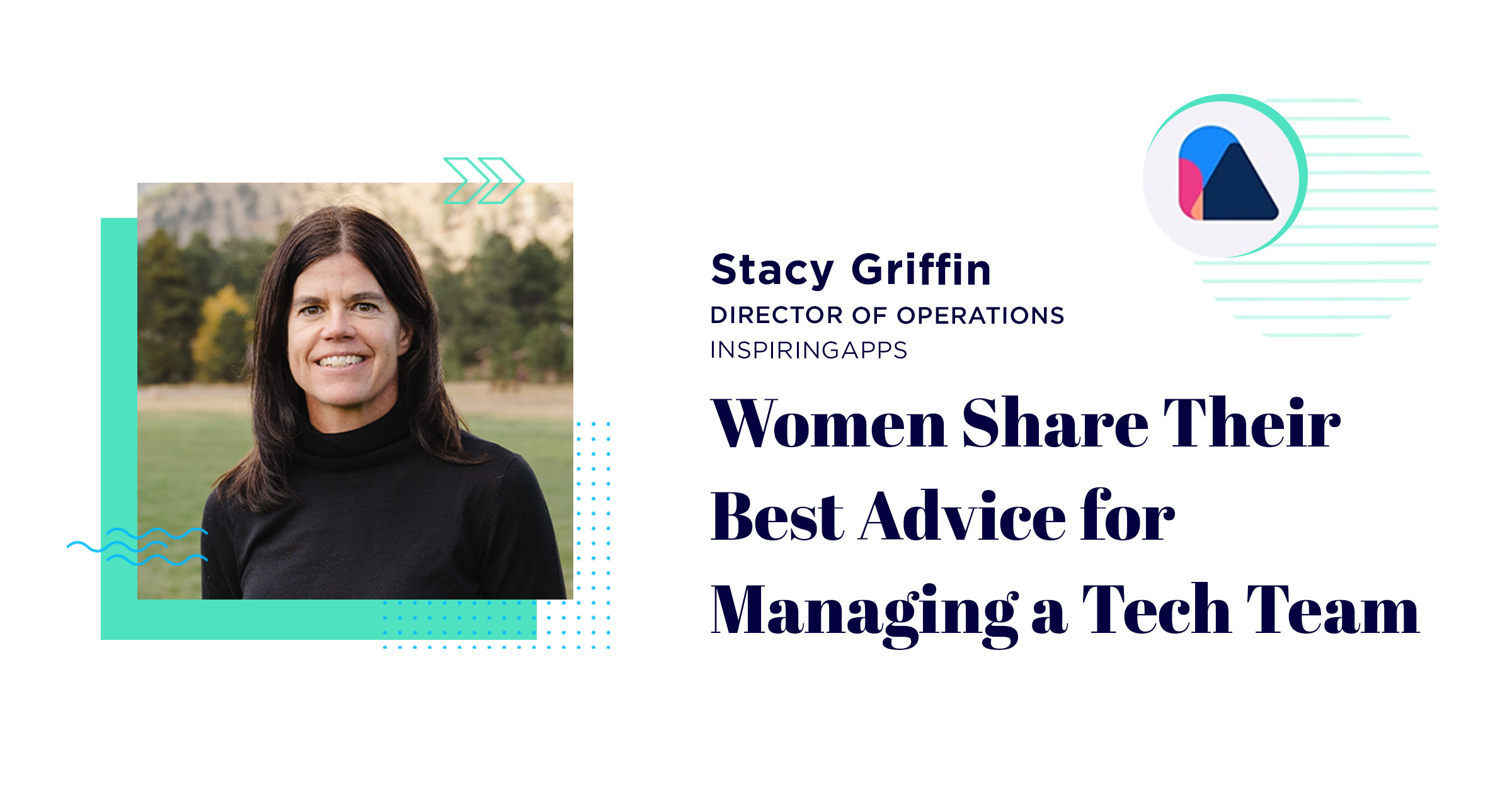 Boulder, CO—In the latest article from Built In Colorado, InspiringApps' Director of Operations, Stacy Griffin, joins other leaders in sharing their career journeys, the lessons they've learned, and their advice for other women.


Describe your career journey and current role.
My career journey spans over 20 years in technology, project management, and people management. I started out as a developer at IBM and then moved into a developer lead role, which is when I began managing projects. From there, I pivoted to a formal project management role, which involved interacting with the business, gathering requirements, and managing technical project delivery. I eventually joined InspiringApps as a project manager, applying those same skills.
Recently, I was promoted to director of operations, a new strategic role. I manage people and projects as a member of the leadership team. I'm also involved more on the sales side. My job requires managing a team of developers and overseeing client engagements and project lifecycle and delivery. It requires a lot of communication with clients and developers, both of whom have distinct working styles. To set expectations, I draw from years of experience in listening and applying empathy. I also have a master's in computer science, which gives me aptitude and credibility with technical audiences.


What advice do you have for other women who manage tech teams or aspire to?
I have two pieces of advice for women who aspire to manage tech teams. First, find a role model. Look for mentors, ask questions and try to learn from the people around you. Secondly, avoid imposter syndrome. You should feel comfortable in your own skin. Remember that you've earned your seat at the table.


What's one important lesson you've learned in your time as a leader, and how has that made you a better manager?
I've learned that there's no single right way to manage people. Having the courage to manage in a way that's comfortable and authentic to my personality allows me to lean into my strengths and improve in areas where I need to grow.
It's also important to know that treating people with autonomy and respect builds trust. People appreciate it when you're honest and open. I'm not a micromanager, and I naturally take the role of supporting people. I've learned to combine open dialog with frequent check-ins. Bringing my authentic self to work makes me a better manager.
Working with the right people makes all the difference
Passionate. Determined. Crazy talented, yet humble. All words that describe the mix of people that make up the team at InspiringApps. We're an inclusive group of employees who care deeply about what we do. Our team is the not-so-hidden treasure behind our success.